Dear Friends
Good morning
As we know there's lots of different ways to make difference in terms of our individual contribution to reversing climate change.
Thanks to the generosity of a grant from the City of Salford Community Fund arranged by one of our local councillors we have erected a rather 'posh' cycle stand outside Christ the King church. I hope parishioners will feel able to use it - although I would recommend using a cycle lock as well. I'm told that the three stands can take six bicycles of different sizes and designs.
Good luck and thanks again for the grant.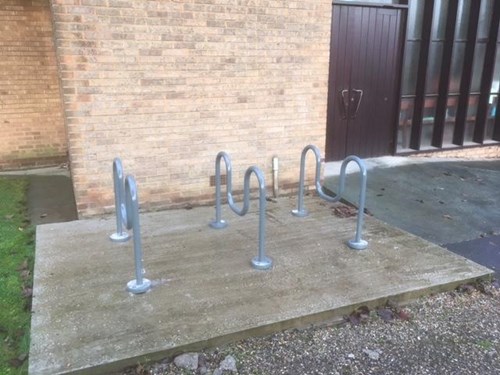 Although 'things' are opening up we are still going to go steady in terms of sanitising and social distancing in church for Mass — if nothing else we have learned to be patient and to respect others' need to be safe - plenty of masks and alcohol gel are provided at each church.
St Joseph, protector of our parish, pray for us
Every blessing
Fr John